August 8, 2018
What is temporomandibular joint disorder (TMD) ? 
TMD is a disorder causing pain in the joint that controls jaw movement.  The pain can sometimes go beyond the joint in severe cases. It can include jaw pain, locking of the jaw, jaw popping or clicking, pain in the face, eyes, neck, and head. TMD is sometimes also referred to as TMJ which is actually not accurate. TMJ is the temporomandibular joint itself while TMD is the Disorder.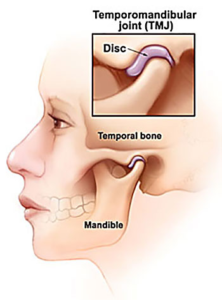 What causes TMD?
There is no one single cause of temporomandibular joint disorder (TMD). The symptoms usually start after a problem with the muscle or joint of the jaw. A head, jaw, or neck injury may lead to TMD. Some other causes may be clenching or grinding of the teeth causing pressure to the joint, or arthritis in the joint. Stress is a very common cause of TMD and you may not even realize it. Many people tend to clench or grind their teeth when they are stressing and that may be leading to temporomandibular joint disorder.
 Signs of TMD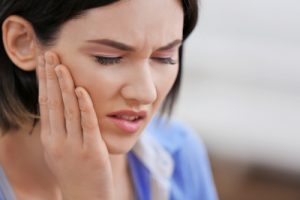 Not being able to open your jaw all the way
Locking of jaw when you open or close mouth
Jaw pain
Clicking or popping of the jaw
Pain in ears, eyes, face and neck
Swelling in the face
Misaligned bite
How do I manage TMD?
TMD can be managed at home for mild cases but for more severe cases talk to your dentist or orthodontist about things you can do to help relieve the pain.
Mild Case
Avoid large movements of jaw and mouth
Try eating softer food
Avoid chewing gum
Anti-inflammatory pain medications can help manage the discomfort
Severe Case
Orthodontic treatment
Adjustment of the bite may be needed
TMJ (temporomandibular joint) implants
Surgery
What can I do to prevent Temporomandibular Joint Disorder (TMD) ?
Since TMD is usually brought on by things that happen or that you do in your every day life it can be prevented to some extent. Try to reduce the amount of stress in your life. Maybe a new relaxation technique could be the answer. If you are an athlete make sure to use proper safety equipment to prevent injuries that may cause TMD.  If you do experience any symptoms that concern you, be sure to see a dental health professional for an evaluation.